Roasted red pepper hummus
This oil-free vegan recipe for roasted red pepper hummus requires only a small amount of ingredients and a short time to make. It's healthy, and it will last in the fridge for about five days. You can eat this hummus with naan bread, with crackers or on a sandwich. You can roast your own peppers at home or use jarred roasted peppers to make this hummus in a jiffy.
Nutrition:
28 kcal
1.2 g fat
3.2 g carbs
1.3 g protein
1 g fibre
Ingredients
1 cup chickpeas, cooked or canned, about 150 g
60-75 g roasted red peppers (you can roast your own peppers at home or buy ready-made ones in a jar)
1 garlic clove (or to taste), chopped
½ teaspoon cumin, ground
1 tablespoon tahini
1 tablespoon lemon juice
Salt and pepper to taste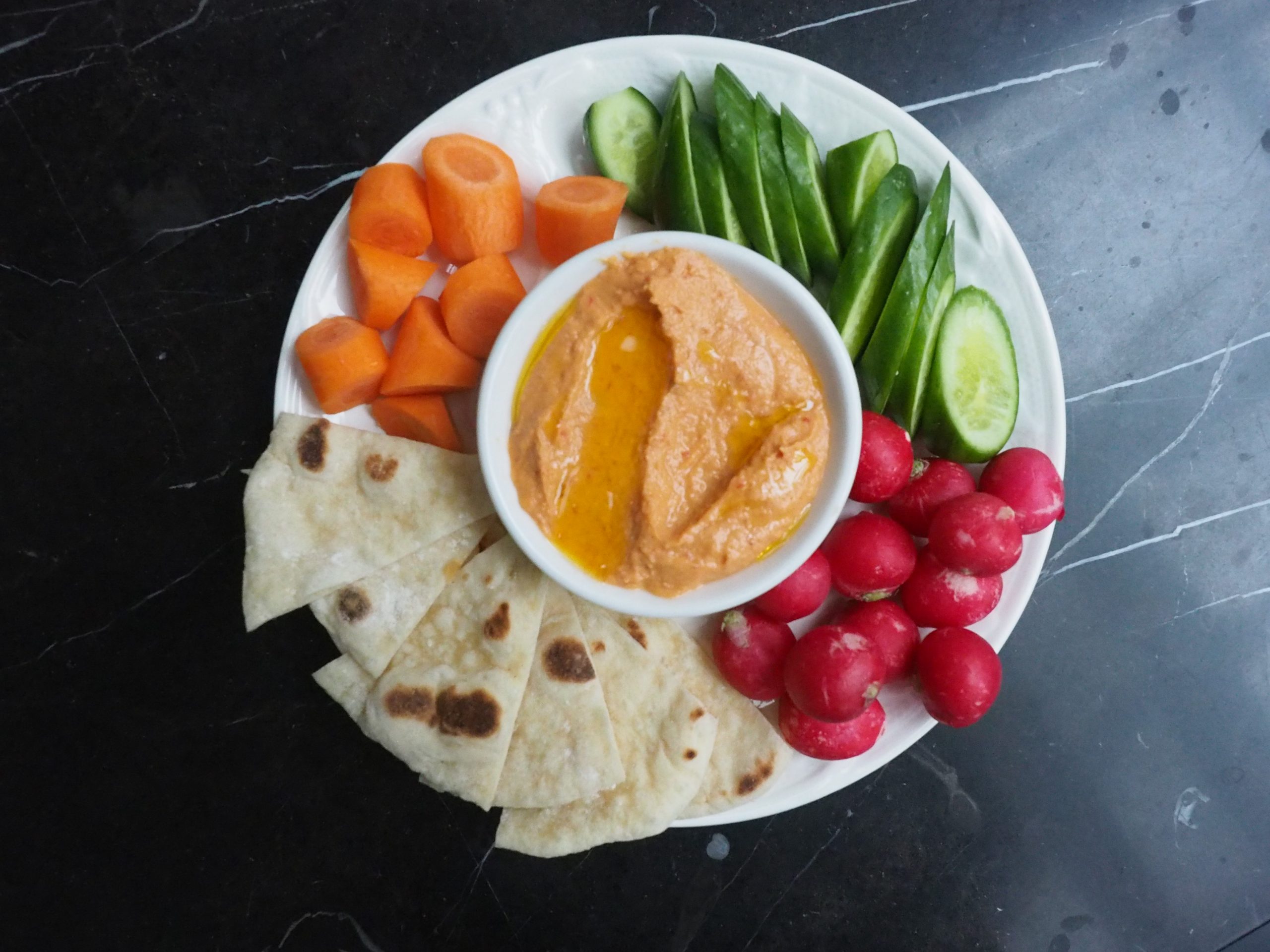 Method
Drain the chickpeas saving the liquid
Put all the ingredients in a food processor and process them into hummus. Do you find the consistency much too thick? Add a little liquid from the chickpeas and process again.
Taste and add more salt/pepper/cumin if necessary.
Serve with naan bread and raw vegetables. Store in an airtight container in the refrigerator for up to 5 days.