Vegan naan bread
Naan is a flatbread from India. Cow's milk yogurt is used in the traditional naan recipe. By replacing it with a vegan yogurt you get a vegan naan bread. I've tried many naan recipes over the years. This particular one is made with yeast. In my opinion, yeast makes all the difference (compared to naan without yeast). Yeast makes these vegan naan breads very soft and fluffy.
These vegan naan breads can be kept at room temperature for a few days and reheated if necessary. You can also make a larger batch and freeze in an airtight container after cooking and cooling for up to 2 months.
Btw, you might also want to check out this spelt flat bread recipe (no yeast).
Nutrition:
416 kcal
1.5 g fat
89 g carbs
12 g protein
4 g fibre
Ingredients
7 g instant yeast
¾ cup (170 ml) warm water
2 ts cane sugar
80 ml vegan yoghurt
3 cups (450 g) wheat flour
A little neutral oil such as olive, grapeseed or rapeseed oil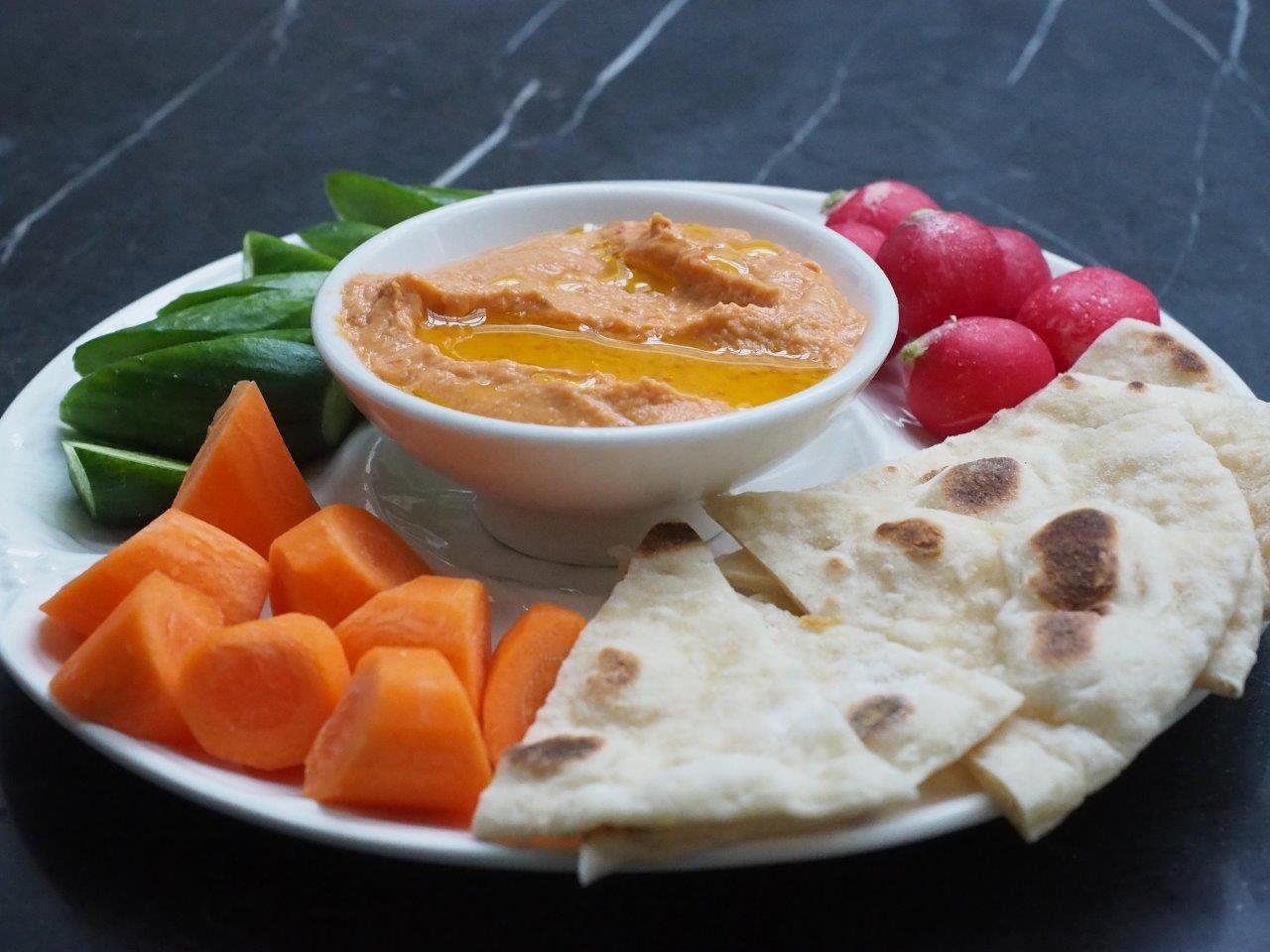 Method
Place the flour in a large bowl.
Dissolve the yeast in warm water. Add sugar. Stir carefully to help the sugar and yeast dissolve.
Add the water with the dissolved yeast and sugar to the flour and stir. Then add yogurt. Mix with your hands until a sticky dough has formed.
Place the dough on a floured surface and knead with your hands for 8-10 minutes (or as long as your patience lasts).
Return the dough to a clean, lightly oiled bowl and cover with plastic wrap or a damp tea towel. Let rise for 60-90 minutes, or until doubled in volume. The optimum temperature for rising is 38-42 degrees Celsius.
Once the dough has risen, use a fist to knock it back to release the gases. Invert onto a lightly floured surface. Knead for another 1-2 minutes to bring the dough together into a tight ball.
Cut the dough into 4 equal pieces and roll into balls. Lightly dust a rolling pin with flour and roll out each ball into a naan. The thickness of the naan should be about 0.5 cm.
Heat a large cast iron skillet. Place a naan on top and cook over medium heat for about 2-3 minutes on each side. Naan should be golden brown all over and slightly puffed.
Keep the naan in a clean tea towel until serving.