Spelt flatbread recipe
I've tried many flat bread recipes and I have invented a few myself. Recently, this spelt flatbread recipe (invented by me) is my favourite. Basically, it only requires two ingredients – flour and sweet potato, and it is very easy to make. The sweet potato gives the flatbread a nice golden colour and just a bit of sweetness. I love this flatbread served with dal (have you tried this recipe yet?) but it matches pretty much any soup/stew and is also nice with all kinds of dips (think of humus or baba ghanoush).
Nutrition:
165 kcal
1 g fat
34 carbs
5 g protein
4 g fibre
Ingredients
½ cup sweet potato (approximately one medium sweet potato)
½ cup refined spelt flour + more for dusting
A pinch of salt
½ tsp baking powder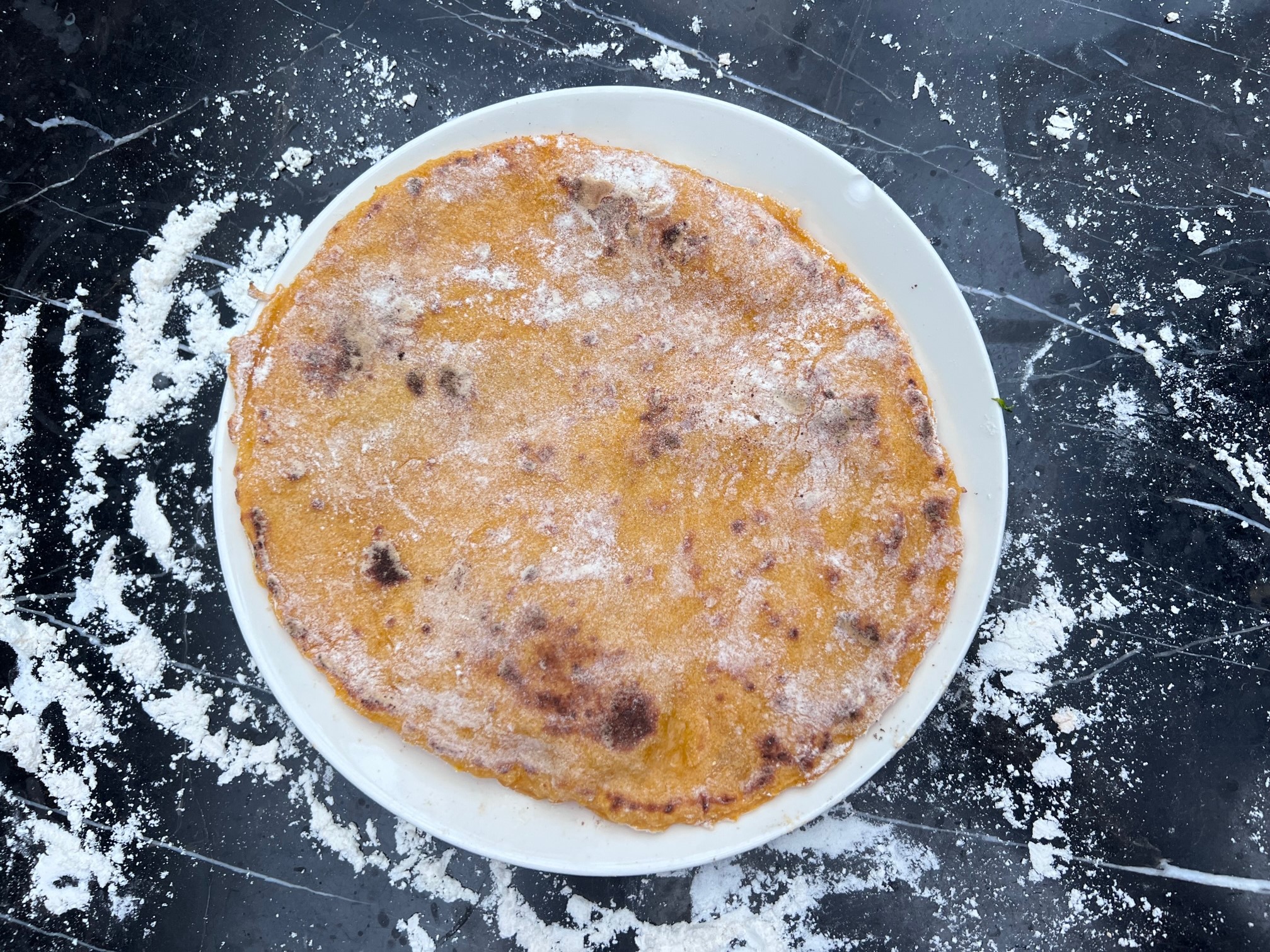 Method
Wash and peel the sweet potato. Cut in chunks, put in a pan, cover with water and bring to a boil. Reduce the heat to low and cook for 25 minutes, until soft. Mash using a fork or a potato masher. For best results, make the dough while the sweet potato is still warm.
Mix all the ingredients until a soft dough is formed. Knead briefly on a lightly floured counter. Divide the dough into two. Make two balls, cover with plastic foil and set aside for half an hour (or more).
Roll out the dough with a rolling pin. The dough should be approx. 0.3 cm thin.
Heat a large skillet until very hot (do not use oil or anything else!). Dry-fry the breads for approximately 2 minutes on each side, or until they have puffed up slightly, and the surface looks a bit blistered.
For best experience, serve warm.