Vegan white bean spread sandwich
This white bean spread is ready in no time. It is a great alternative to humus. It is creamy but low in calories. I love to mix it with a bit of pesto for a sandwich. But it is also great on its own.
You can of course use this spread for dipping sliced raw vegetables or as a topping for crackers.
One white bean spread sandwich delivers 20 g of protein!
You can store this spread – closed in an airtight container – in the refrigerator for about seven days.
Nutrition:
407 kcal
6.7 g fat
67 g carbs
20 g protein
10.5 g fibre
Ingredients
250 g cannellini beans or lima beans from a can = the contents of a standard can (save a few beans to garnish for the sandwich)
3 marinated artichoke hearts (in water)
¼ tsp garlic powder
Juice of ½ lemon
1 tbsp olive oil (or to taste)
Salt and pepper to taste
2 slices of sourdough bread or your favourite bread
White bean spread
Pesto (optional)
Arugula
Grated carrot
A few cherry tomatoes, sliced
A few canned beans (optional)
One marinated artichoke (optional), sliced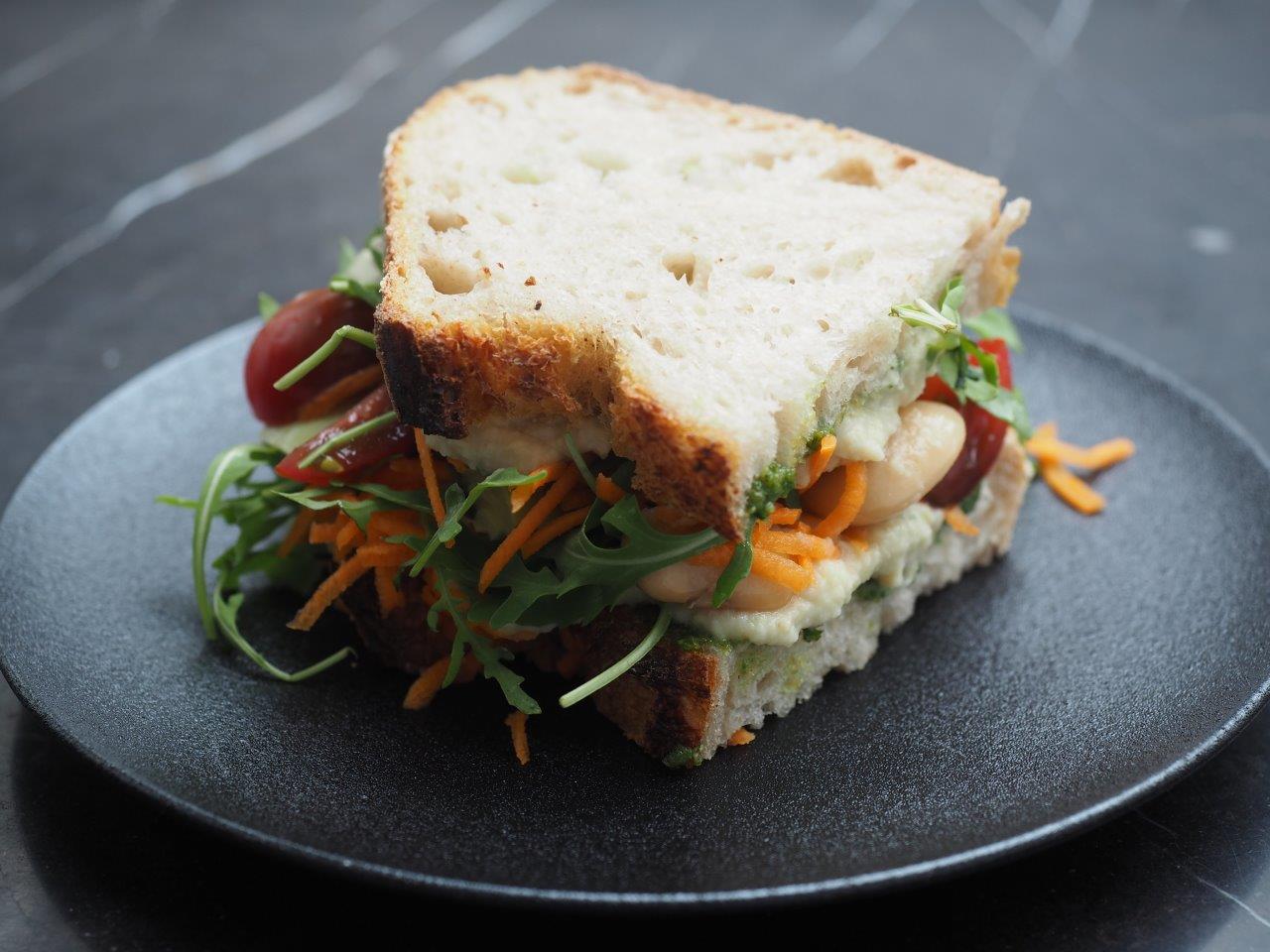 Method
Place all the ingredients for the white bean spread in a food processor and puree until smooth. If you prefer a coarse consistency, process very shortly. Taste. If necessary, add more salt/pepper.
To make the sandwich: smear the white bean spread on slices of bread. Add a spoonful of pesto. Top one slice with arugula, grated carrots, tomato and artichoke pieces and beans. Cover with the other slice of bread.