Vegan spinach burgers
Did you know I am quite a pro in home-made vegan burgers? It is about time to start sharing my favourite recipes. We will start with these vegan spinach burgers. They taste great and like nothing else, they really do! And they contain only very healthy ingredients (not unimportant). And they are baked in the oven without oil.
The picture here features vegan spinach burger, my risotto with dehydrated vegetables and baked carrots with kumquat.
Nutrition:
123 kcal
6.5 g fat
9 g carbs
7 g protein
3.7 g fibre
Ingredients
40 g pumpkin seeds
20 g hemp seeds
2 small yellow onions
2-3 cloves garlic
1 celery stalk (optional)
1 medium carrot
1/2 bell pepper (use green if available, for the sake of colour)
A bunch of parsley (optional)
200 g fresh spinach
Salt and pepper to taste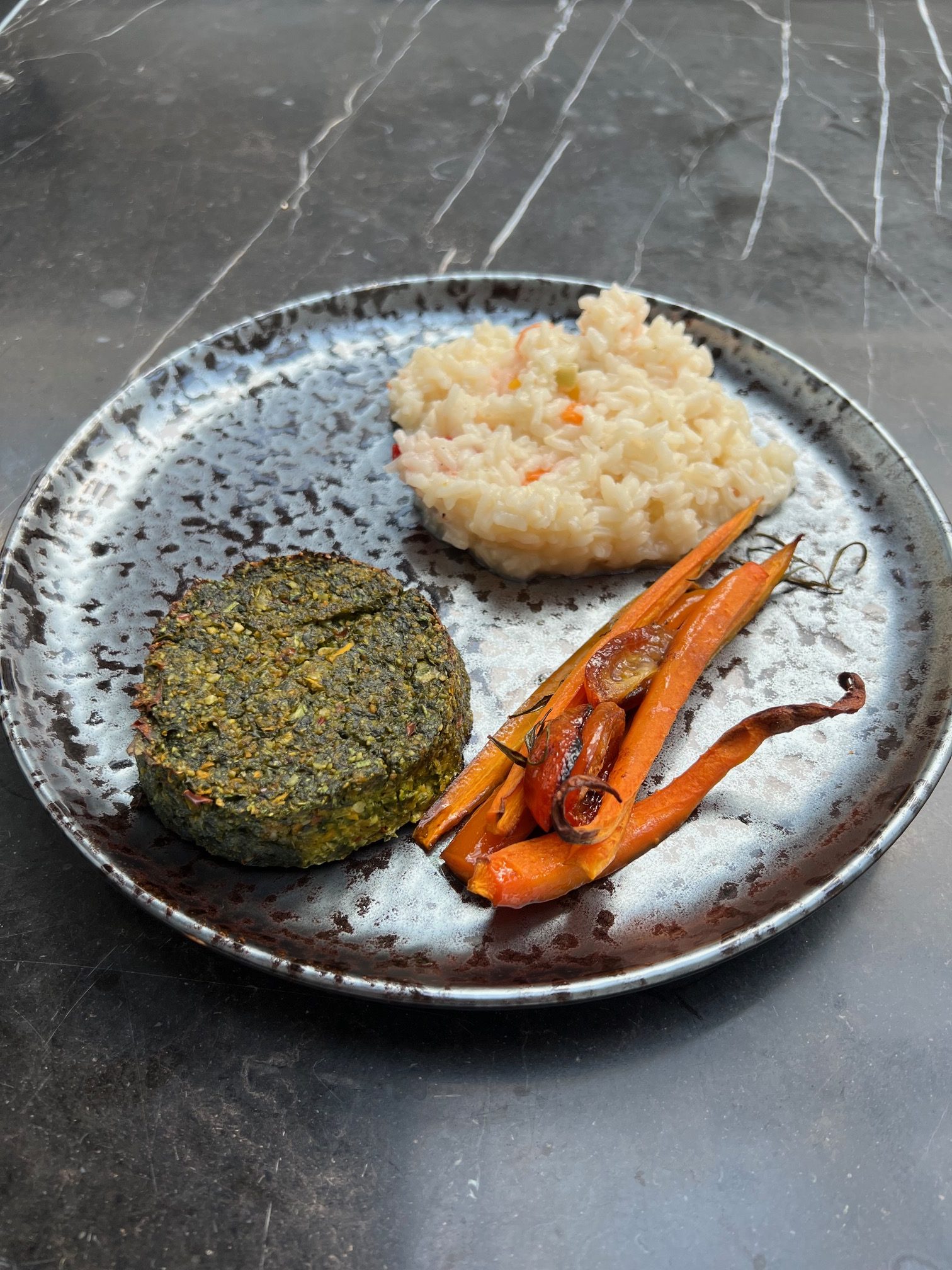 Method
Preheat oven to 180 degrees Celsius.
Grind pumpkin seeds and hemp seeds. If you don't have a grinder, just use whatever food processor you have. It is okay if the seeds are coarse.
Roughly chop the rest of the ingredients.
Now blend everything in your food processor until you get a sticky homogenous paste.
Cover an oven rack with parchment. Make burgers using kitchen rings or just mould them with your hands and place on the oven rack.
Place the oven rack into the oven and bake the burgers for 30-35 minutes. Let cool for a few minutes before serving.