Rice flour pancakes
For these gluten-free pancakes I use whole grain rice flour. It has a neutral taste and works just perfect in this recipe.
I use maple syrup as a sweetener. It gets caramelized during baking, giving the pancakes a beautiful yellow-gold colour. Do you find that the pancakes are not sweet enough for your taste? This is easily remedied by using more maple syrup while serving the pancakes.
I use two tablespoons of batter per pancake. My pan fits exactly four pancakes at a time.
Nutrition:
75 kcal
2.5 g fat
11.6 g carbs
1.7 g protein
0.5 g fibre
Ingredients
2 eggs
150 ml coconut milk
50 ml maple syrup
165 g whole grain rice flour
1 tsp cream of tartar
¾ tsp baking soda
Vegetable oil for baking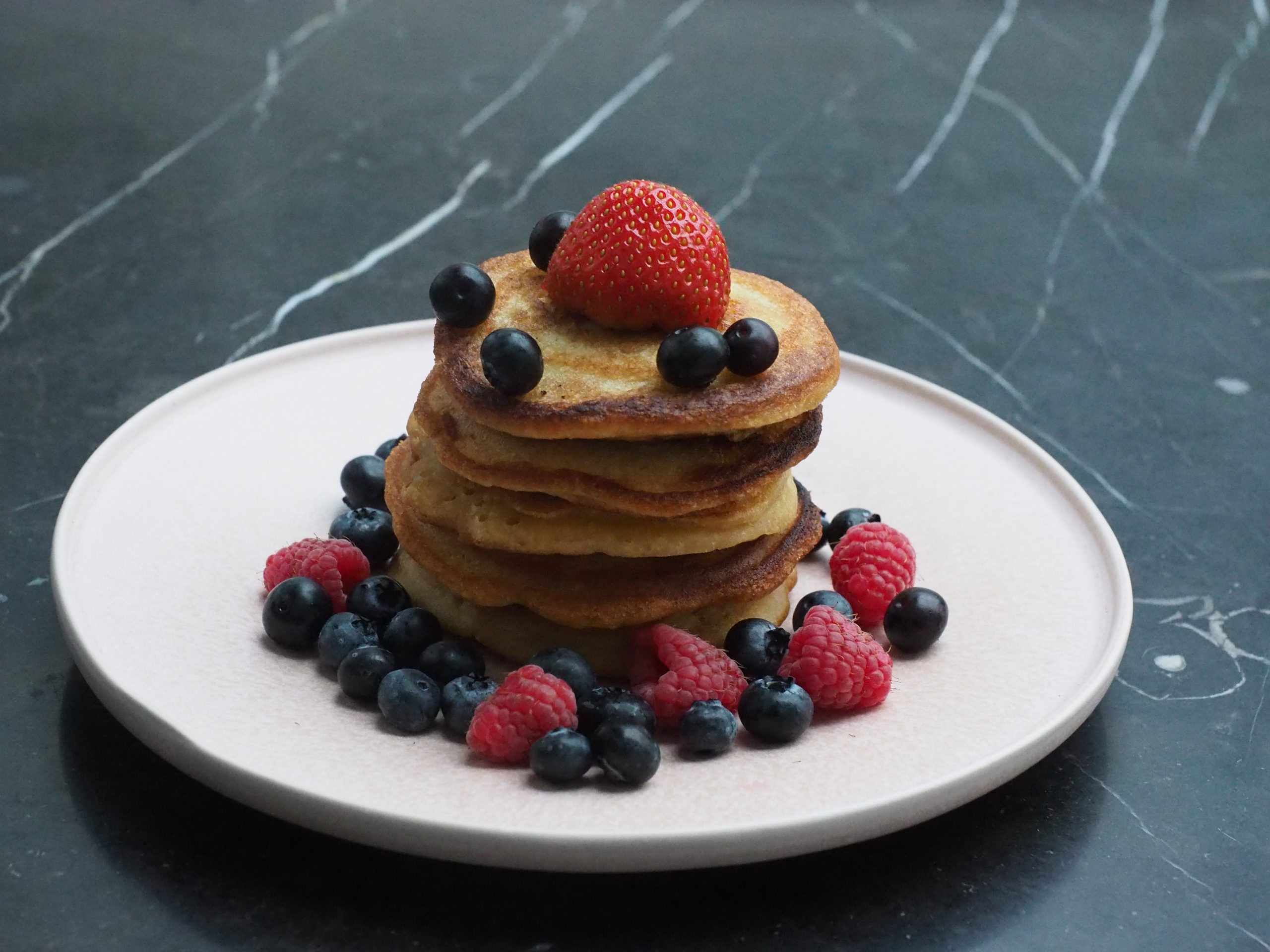 Method
Process all the ingredients in a blender. The batter is liquid and medium-thick.
Heat oil in a pancake pan over medium heat. When the oil is hot, add 2 tablespoons of batter to the pan at a time to make pancakes. I sometimes use a kitchen ring (⌀ 8.5 cm) if I want all the pancakes to have exactly the same dimensions.
Cook until the edges are set. Flip the pancakes and cook for a further +/- 2 minutes until golden and cooked through. Keep warm while you bake the remaining pancakes.
Serve with berries and a little extra maple syrup or coconut yogurt or another topping of your choice.