Pumpkin fritters
I love pumpkin. Here is one of my regular recipes for pumpkin fritters. This recipe makes ten fritters and is a balanced light meal for one person (or for two not so hungry people).
These pumpkin fritters have a nice orange-golden colour. For colour's sake, I like to serve them with a simple tomato salad and green cilantro sauce. Plain coconut yogurt or soy yogurt blended with fresh cilantro or basil is a good add-on to.
Feel free to spice the pumpkin fritters up with some chili or add mild spices like thyme, oregano, marjoram.
Nutrition:
33 kcal
1.4 g fat
3.7 g carbs
2 g protein
Ingredients
200 g raw pumpkin, peeled
2 (organic) eggs
25 g semolina flour or regular flour
10 g grated parmesan cheese
Salt to taste
Canola or rapeseed oil for frying
A bunch of fresh cilantro, chopped
1 ripe tomato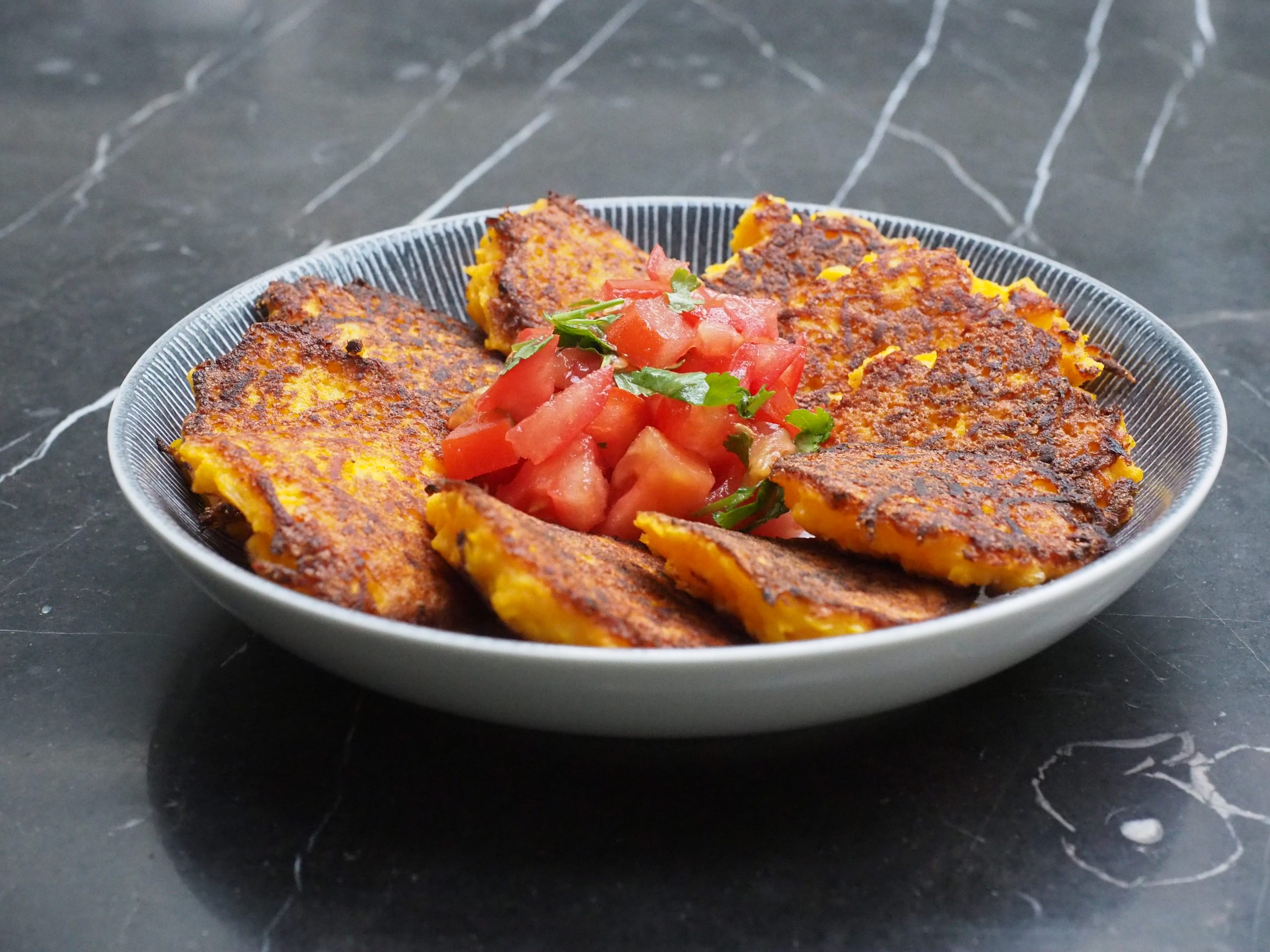 Method
Process half the pumpkin, eggs and flour in a food processor.
Mix the rest of the grated pumpkin and parmesan into the batter. Add salt to taste.
Heat a generous amount of oil in a non-stick frying pan over a medium-high heat and add 1 tbsp of batter into the pan at a time to make small fritters.
Cook until the edges are set. Flip the fritters and cook for another 2-3 mins until golden and cooked through. Keep warm while you cook the remaining fritters.
Meanwhile, chop the tomato. Add salt, a bit of oil and a bit of chopped cilantro. Stir.
Serve the pumpkin fritters with the tomato salad and (optionally) yogurt.