Protein waffles
I hardly ever use protein powders. This recipe is an exception. The protein powder fits just perfectly here. A great opportunity to hide some extra protein in a food that everybody likes.
To make these protein waffles I use a vegan protein blend with a neutral taste. Protein powders with a strong flavour or taste will influence the taste of the waffles.
* Depending on the size of the bananas and eggs, you might need a little more flour or more milk (see step 2 of the preparation instructions).
Nutrition:
128 kcal
4.4 g fat
16.6 g carbs
6.8 g protein
2.2 g fibre
Ingredients
2 ripe bananas
2 eggs
1 portion (30 g) of a protein powder of your choice
50 g spelt flour *
100 ml vegetable milk of your choice (I personally like oat drink the most in this recipe) *
1 tbsp canola oil or another oil of your choice
1 tsp cream of tartar
A tiny pinch of salt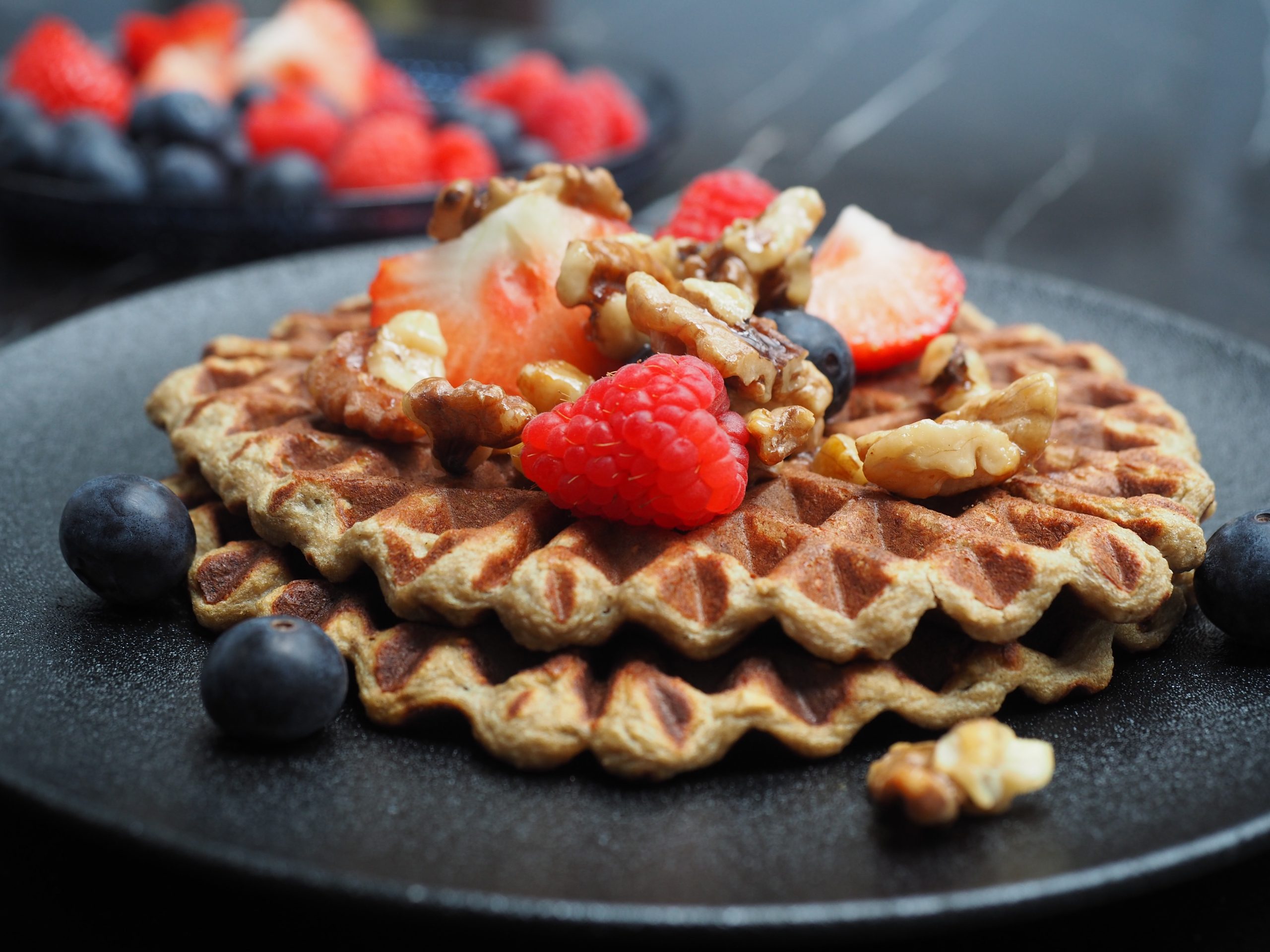 Method
Cut the bananas into chunks.
Place all ingredients in a blender and turn it on. The consistency of the batter should be thick but still pourable. Is it too thin? Add a little more spelt flour. Is it too thick? Add some more milk.
Bake the waffles in a waffle iron according to the user manual instructions. Keep them in a warm place until you are ready to serve them.
Serve protein waffles with nuts and fresh berries or other toppings of preference.