Lemon loaf cake
You owe this lemon loaf cake recipe to my Greek vacation. I have been going to Crete every summer for over 10 years. There, I cook with ingredients that are fresh off the tree at the time of my staying. This time I have a lot of lemons in my garden. A lemon cake therefore seems like a very logical dish. This lemon loaf cake is made from traditional Greek products: lemon, olive oil, Greek yogurt and honey. The cake is gluten-free and not very sweet. Great as a dessert or a breakfast.
Nutrition:
167 kcal
10 g fat
12 g carbs
5.2 g protein
0.6 g fibre
Ingredients
1 large or 2 small organic lemons
170 g Greek yogurt
2 eggs
50 ml olive oil
100 ml honey
½ cup almond flour (40 g)
½ cup fine polenta (75 g)
½ tsp baking soda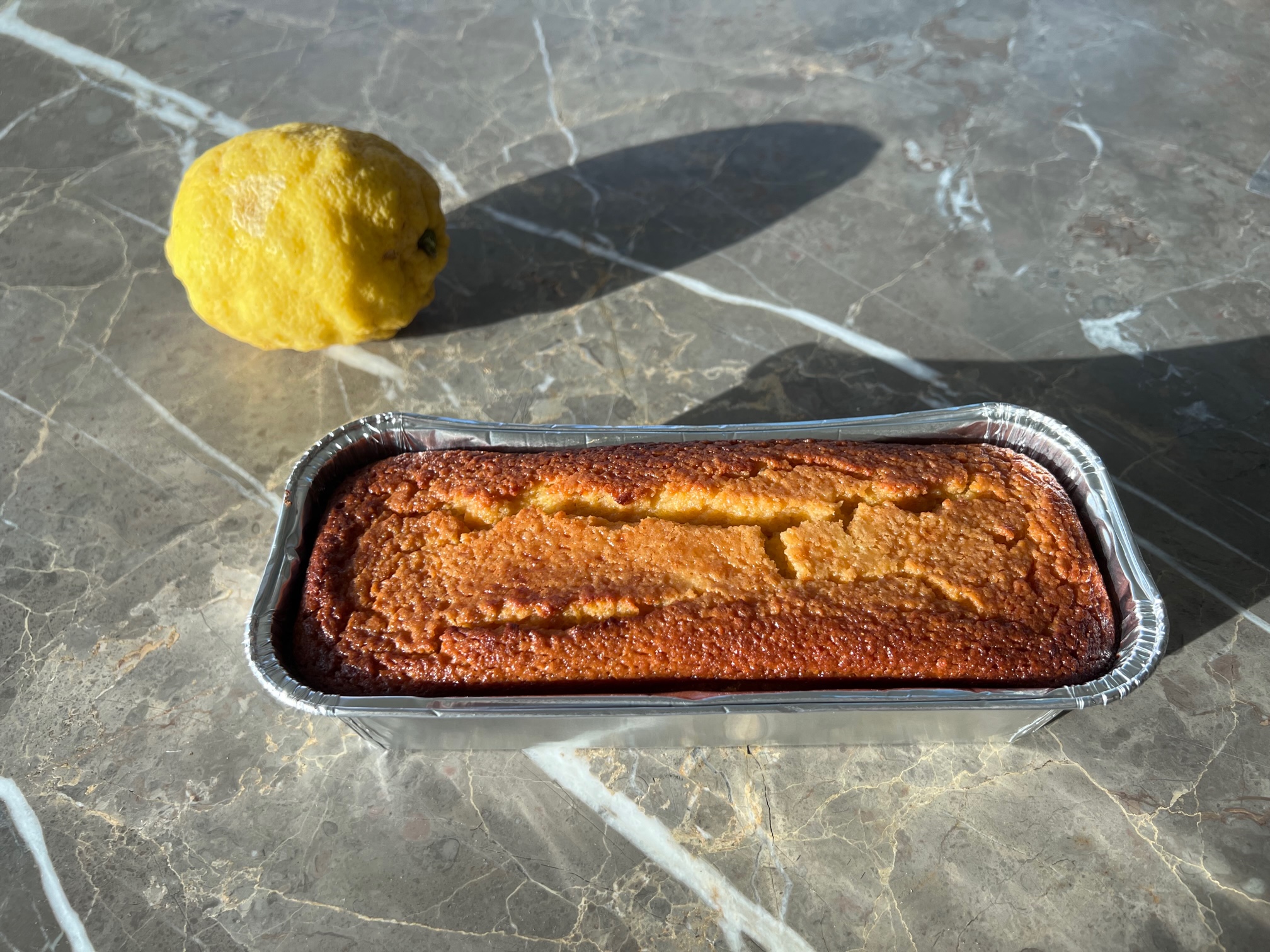 Method
Preheat the oven to 175 degrees Celsius.
Wash the lemon and dry it. Grate the zest and set it aside. Squeeze the juice.
Mix the Greek yogurt, eggs, olive oil, honey, almond flour, polenta and lemon juice in a blender until you have a homogeneous batter.
Add the baking soda and lemon zest and turn the blender on again very briefly.
Pour the batter into the cake tin. Place the tin in the preheated oven for 30 minutes.
Turn the oven off after 30 minutes and let the cake cool completely in the oven. Enjoy!