Homemade Nut & Seed Butter
Did you know that you can make your own nut n seed butters? All you need is a small but powerful blender. And nuts/seeds of course. Nothing wrong with the nut butters that you can buy in the store, they are all delicious. But at home you can make combinations that you cannot find elsewhere. Today I'm sharing with you my new favorite combo. It consists of Brazil nuts (source of selenium), hemp seeds (source of omega-3 fatty acids) and cashew nuts (they are nice and sweet and make the best base for nut butters, I think). This is a super healthy and super tasty combination.
Nutrition:
152 kcal
13 g fat
4.5 g carbs
4.5 g protein
1.8 g fibre
Ingredients
100 g raw Brazil nuts
100 g raw cashew nuts
50 g raw hemp seed
A pinch of salt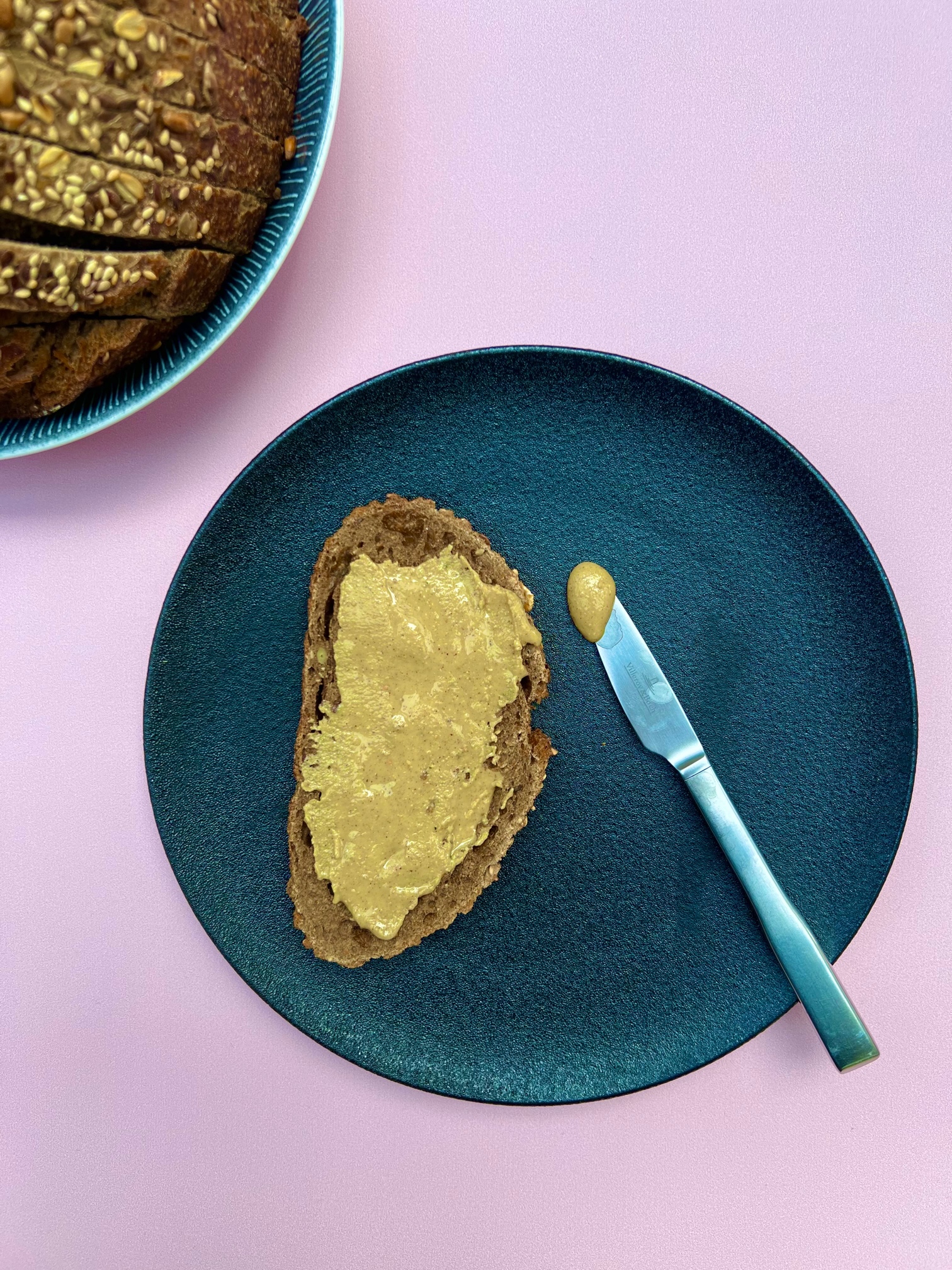 Method
Preheat the oven to 170 degrees.
Line the oven rack with baking paper. Spread the Brazil nuts, cashew nuts and hemp seeds over the baking paper and place in the oven with the oven rack.
Bake for about 7 minutes. When you see that the cashew nuts are nicely browned, you should immediately turn off the oven and remove the rack. Let the nuts cool.
Place the roasted nuts-n-seeds in a blender. Add a tiny pinch of salt. Turn on the blender. And be patient now. First the nuts become crumbs, then they become flour and then gradually they are transformed into a thick liquid paste. This is your butter. You may need to turn the blender off from time to time and scrape the nuts-n-seeds mixture off the side of the blender.
When the nut-n-seed butter is ready, put it in a clean glass jar with a lid. This homemade nut butter can be stored for months (although I doubt that you will eat it that slowly ha-ha).