Blueberry lemon pancakes
Pancakes are definitely my breakfast of choice. I love experimenting with new recipes. But this blueberry lemon pancake recipe remains my family's favourite for years now.
Grating lemon zest might sound like too much work, but it only takes one minute, and it does add a lot of flavour.
Even with my years long practice the batter for these blueberry lemon pancakes turns out slightly different each time. It simply depends on the size and ripeness of the bananas, on the size of the eggs and on the consistency of the coconut yogurt. I mention this because you might need significantly more flour if your batter turns out thin.
Serves: 4 (35-40 small pancakes)
Nutrition:
180 kcal
4.5 g fat
29 g carbs
5.6 g protein
4 g fibre
Ingredients
2 ripe bananas
2 eggs
+/- 50 g oat flour
2 tbsp coconut yogurt
Grated zest of one lemon
1 tbsp fresh lemon juice
1 tsp cream of tartar (or baking powder)
1/3 tsp baking soda
A pinch of salt
250-300 g fresh blueberries
A/N canola oil or other oil for baking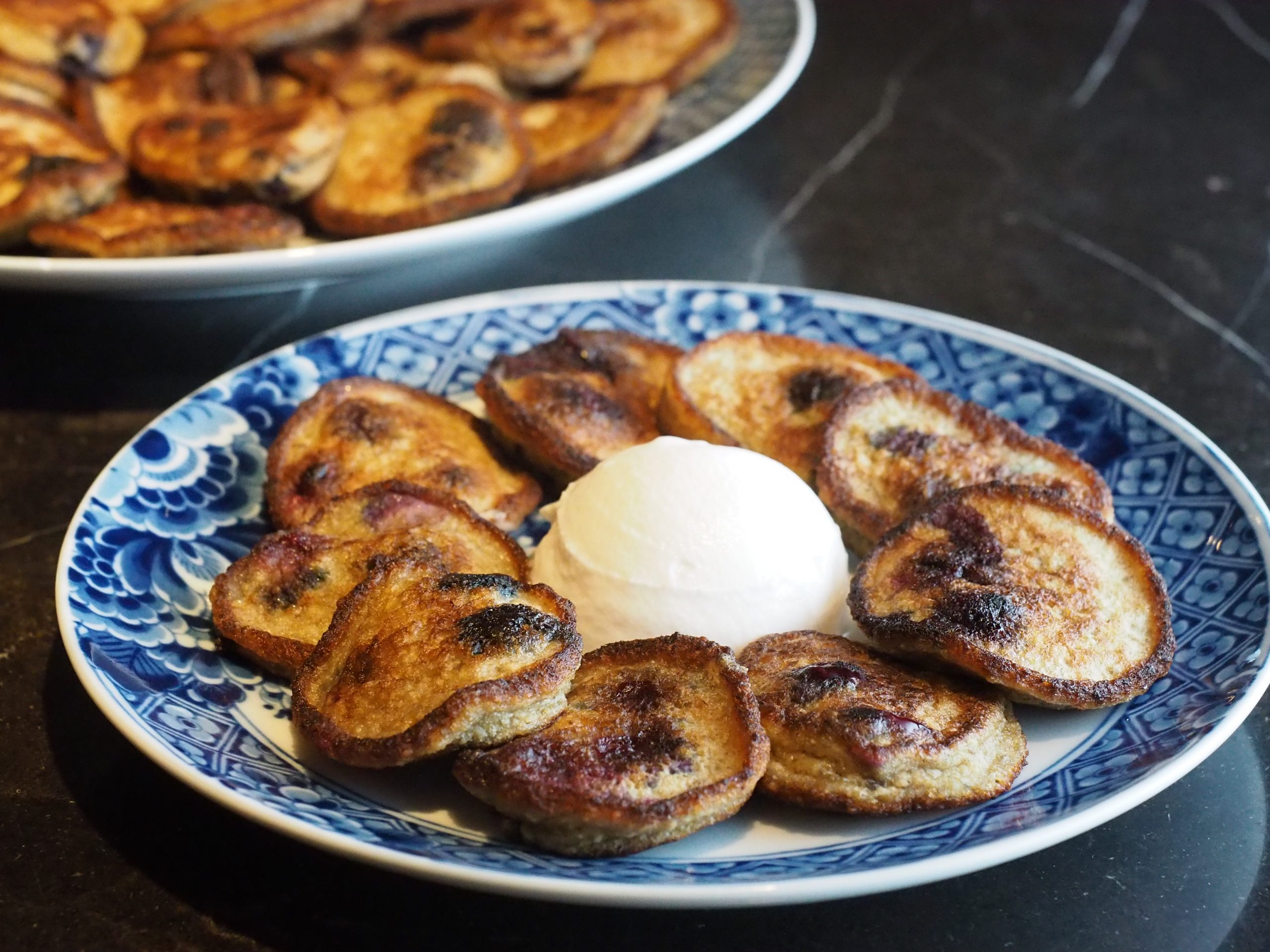 Method
Wash and dry the blueberries.
In a blender, process all the ingredients but the blueberries (or mash the banana with a fork and stir everything by hand). Depending on the size of the bananas and the eggs, you might need to add more oat flour to the batter. I like it when the batter is not too thin but not too thick either (yes, I know, it is not a perfect description, but after making these pancakes a few times you will understand what I mean).
Carefully fold in the blueberries and stir.
Heat a little bit of oil in a non-stick frying pan over a medium-low heat and add 1 tbsp of batter into the pan at a time to make small pancakes.
Cook until the edges are set and the blueberries start to drizzle. Flip the pancakes and cook for another 1-2 mins until cooked through. Keep warm while you cook the remaining pancakes.
Serve the blueberry lemon pancakes with coconut yogurt or any other toppings of your choice.