Walnut petit-fours
Hello there! Here comes another healthy treat recipe from the SUPEREASY category. This recipe is enough for 15 small petit fours (a size of a bonbon). Feel free to double or triple all the ingredients and to make a bigger batch at once. They will keep in the fridge for up to two weeks, and you can freeze them for up to three months. No quality loss!
Nutrition:
66 kcal
4 fat
7 carbs
2 protein
1 fibre
Ingredients
100 g soft dates
50 g walnuts
2 tbsp coconut oil, melted
2 tbsp pure cocoa powder
A pinch of salt
(Optional) 15 goji berries to decorate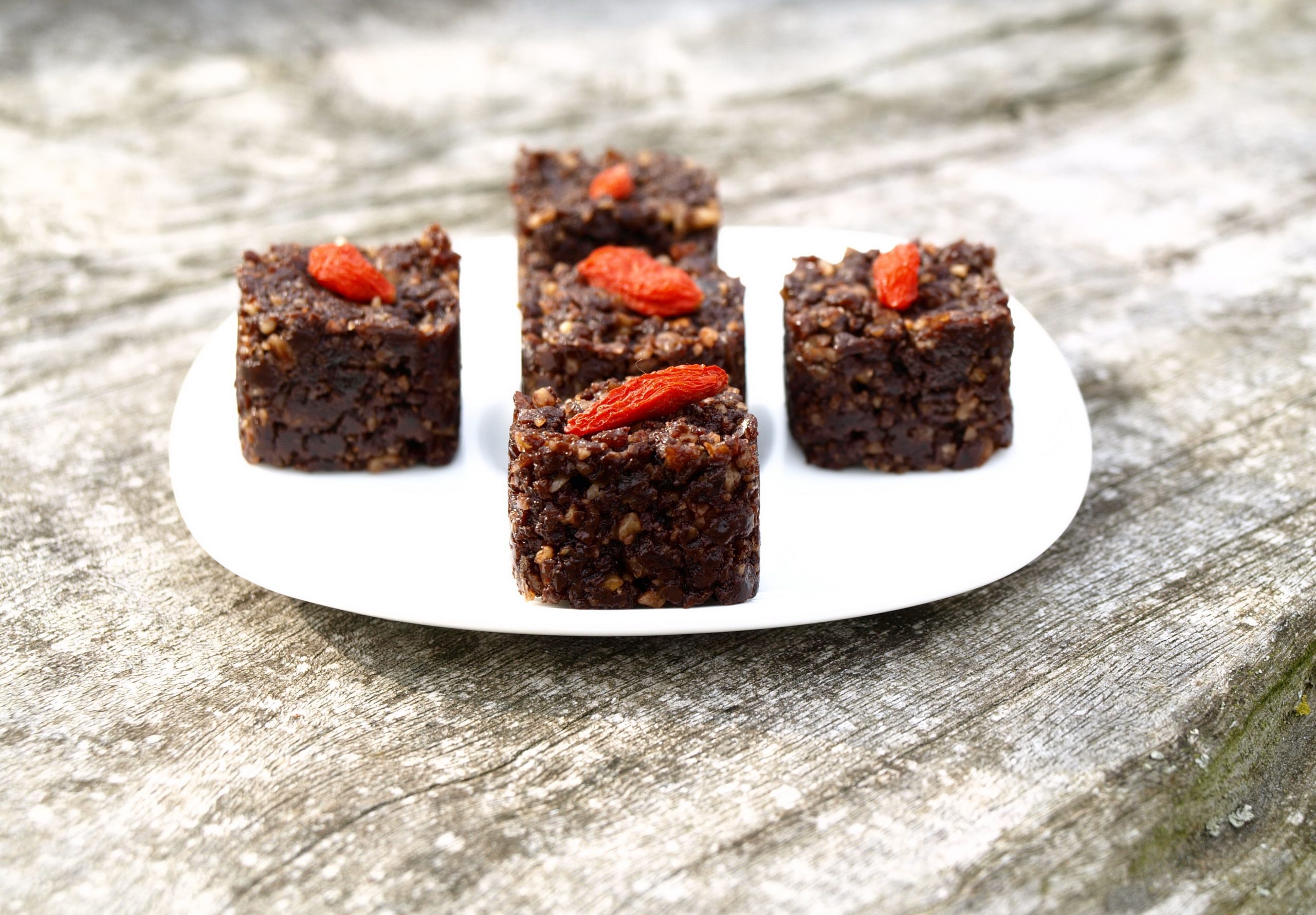 Method
Blend everything but the goji berries in a food processor.
Divide the mixture into 15 silicon ice-cube moulds.
Press a goji berry on top of every square.
Refrigerate before serving for at least an hour.
Extract the petit-fours from the mould and enjoy.
Keep covered in the refrigerator for up to two weeks.