Vegan gluten-free buckwheat crêpes
These crêpes are naturally gluten-free and vegan. They have a fairly neutral taste and can be eaten with both sweet and savory fillings. In the morning I like them with (homemade) Nutella or coconut yogurt, caramelized nuts and fresh berries. In the afternoon, pesto or humus with oven-baked vegetables are my favorite combo.
Nutrition:
90 kcal
4 g fat
9.5 g carbs
2.5 g protein
2 g fibre
Ingredients
1 cup buckwheat flour (120 g)
2 teaspoons apple cider vinegar
2 tablespoons (25 g) of ground flax seed
4 tablespoons warm water
1 can (400 ml) coconut milk light
Salt to taste
A/N oil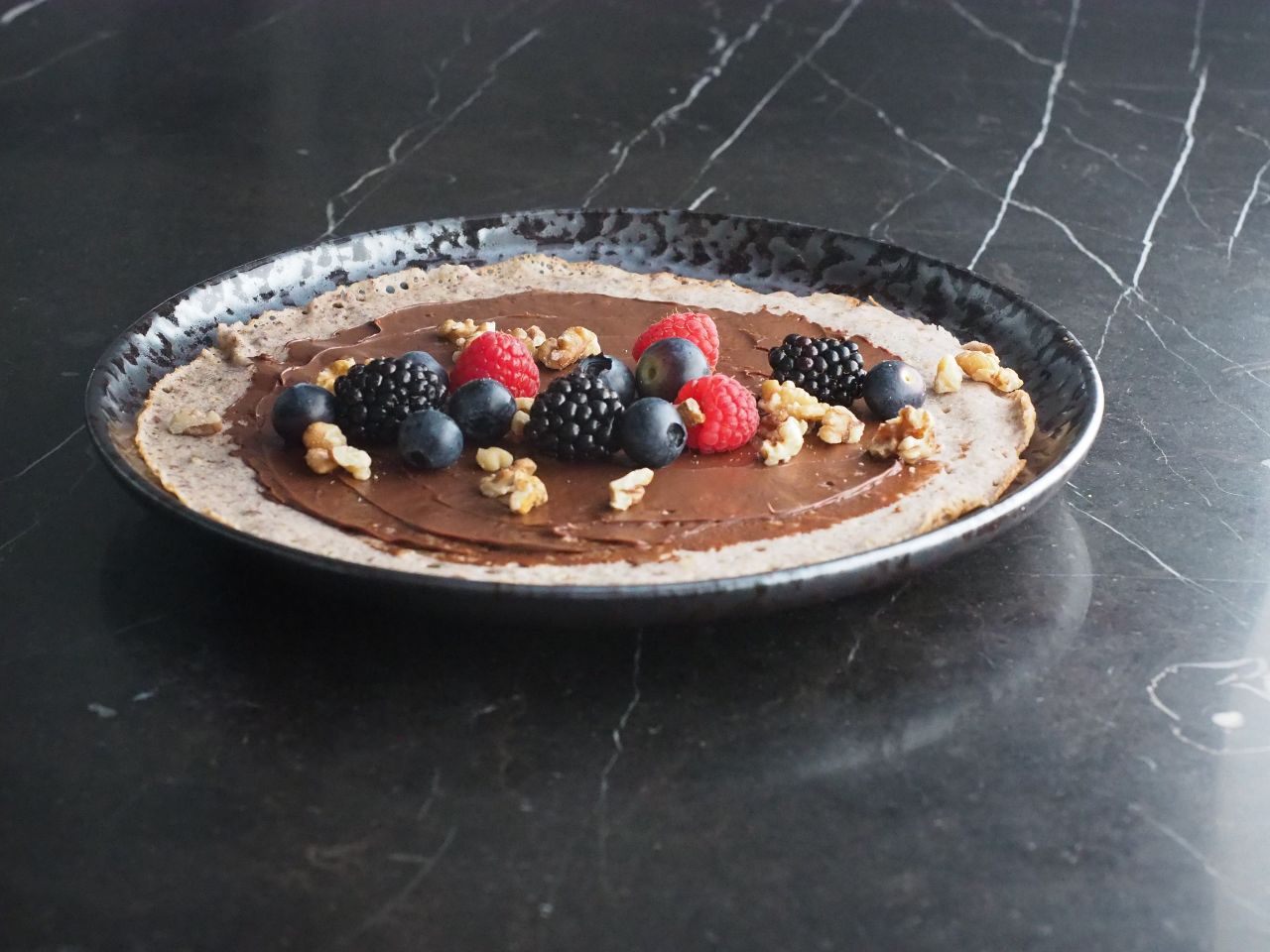 Method
Mix the ground flax seed with warm water and leave for 10 minutes.
Then put all the ingredients in a blender or mix them with a whisk until you get a homogeneous batter.
Heat a pancake pan or cast iron skillet over medium heat. Add a teaspoon of oil to the pan and swirl. Pour a ladleful of the batter into the pan and swirl the pan to spread the batter all over the bottom. The batter will start to set right away, so it's important to work quickly to spread it evenly. Once the edges of the crêpe begin to release from the bottom of the pan, you know that it is almost done. Turn it over to cook the other side for +/- 30 seconds.
Repeat the process with the remaining batter. Stack the pancakes as you make them and keep them warm.
Serve with the toppings of your choice.