Vegan broccoli patties
Everyone, including the youngest kids, seems to know that broccoli is very healthy. However, not everyone likes it. And what do you do then? Then you make broccoli patties!
I first made these patties for lunch when I had some leftover broccoli from the night before. It hit right away.
I like these vegan broccoli patties with a simple salad of avocado, cherry tomatoes, olive oil and basil leaves (as pictured), but they are also great with a dipping sauce like tzatziki, or just plain.
Nutrition:
15 kcal
0.4 g fat
2 g carbs
1.2 g protein
0.5 g fibre
Ingredients
150 g boiled or steamed broccoli
100 g fresh spinach, rinsed
¼ measuring cup chickpea flour (50 g)
¼ measuring cup silken tofu (60-70 g)
¼ measuring cup almond milk (50 ml)
A little bit of oil for greasing the parchment
Salt and pepper to taste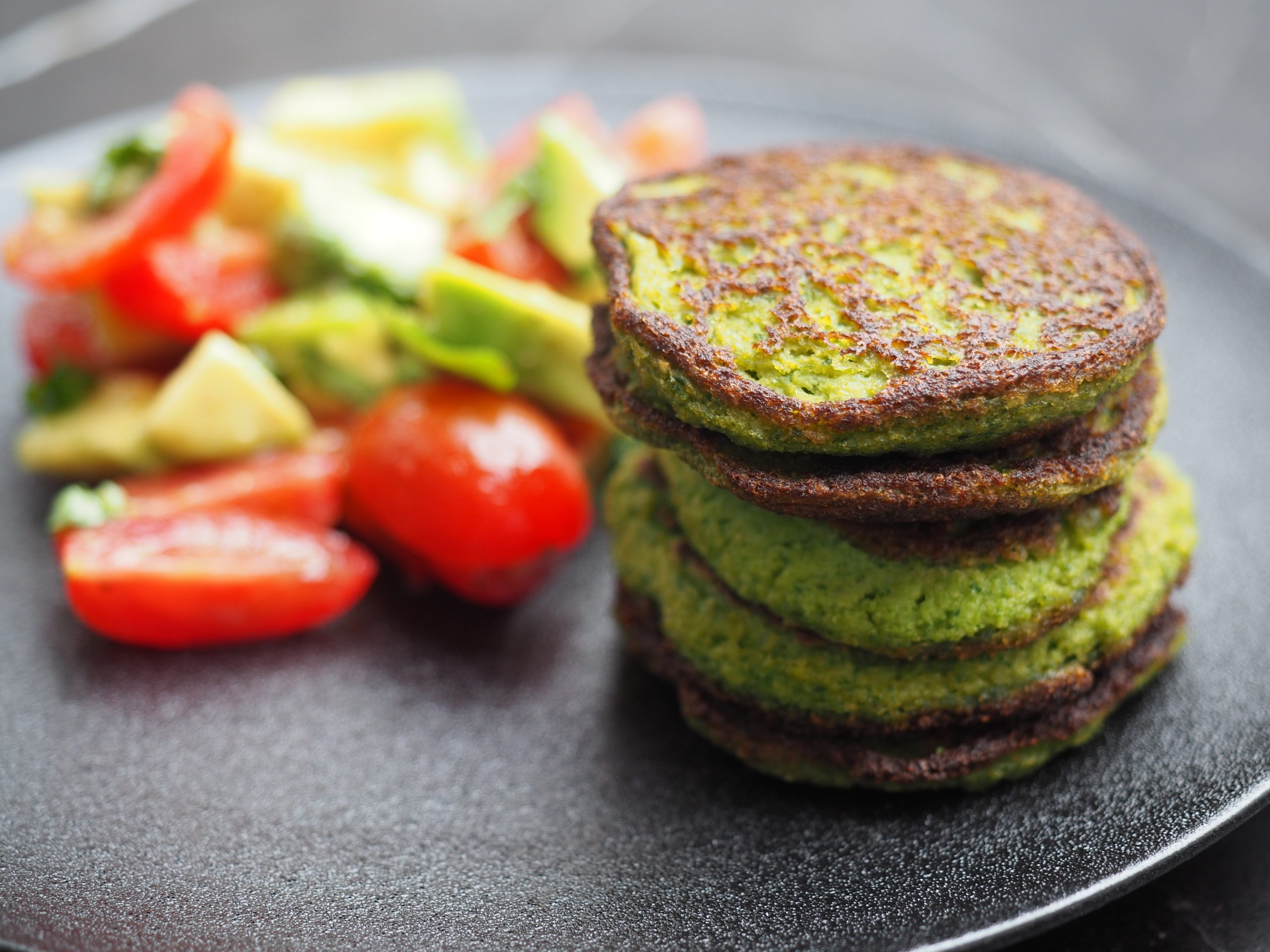 Method
Preheat the oven to 180 degrees Celsius.
Place all the ingredients in a blender and turn it on. Process till you get a green, reasonably thick, and homogeneous batter.
Cover oven rack with parchment. Lightly grease it with oil. Whether using a kitchen ring or just a tablespoon, shape round patties right on the parchment.
Place the rack in the preheated oven.
Bake the broccoli patties for +/- 30 minutes, until slightly brown.
Serve with a salad or a dipping sauce or simply eat them on their own.