Silken tofu mousse
This silken tofu mousse is one of those desserts that you can definitely eat for breakfast without feeling guilty. And, you will not experience a rapid increase in your blood sugar. It is not too sweet, it is airy and light, just the perfect start to the day. It is also a good mid-afternoon snack, especially for those who suffer from 3 P.M. dip.
Feel free to use any other nut butter or tahini instead of almond butter. I made it with almond butter, cashew butter and tahini – every time a delicious result.
Nutrition:
150 kcal
6.8 fat
15 carbs
7 protein
2.3 fibre
Ingredients
400 g silken tofu
1 ripe banana
1 tbsp almond butter
1 tbsp cocoa powder or carob powder
10 drops stevia (optionally)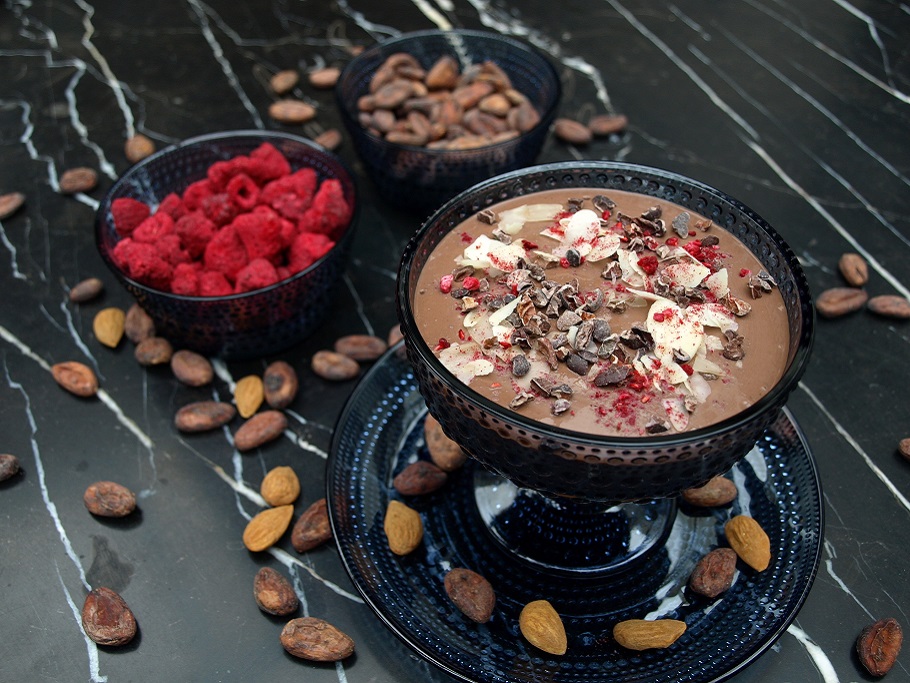 Method
Thoroughly blend all the ingredients in a blender.
Pour the mixture into ramekins or dessert glasses.
Put away in the fridge for at least two hours before serving.
Decorate with slivered almonds, cacao nibs, berries or any other toppings of your choice shortly before serving.