Seeded buckwheat bread
Every time I make this buckwheat bread, I ask myself why I don't actually make it much, much more often. It takes very little work for a very satisfactory result. This buckwheat bread gives a feeling of satiety and comfort. It is naturally gluten-free, a good source of fiber and goes well with both savoury and sweet toppings.
It is quite powerful and filling, so I prefer to cut it very thinly.
You can keep it covered in parchment for up to three days.
Nutrition:
137 kcal
7.7 g fat
13.7 carbs
3.6 protein
3 g fibre
Ingredients
1 cup buckwheat flakes
¼ cup flaxseed (whole or crashed)
¼ cup sunflower seeds
¼ cup pumpkin seeds
¼ cup sesame seeds
3 tbsp vegetable oil with neutral flavour (I prefer to use grapeseed oil)
1 tbsp liquid sweetener such as agave or maple syrup
½ tsp salt
1 cup room temperature water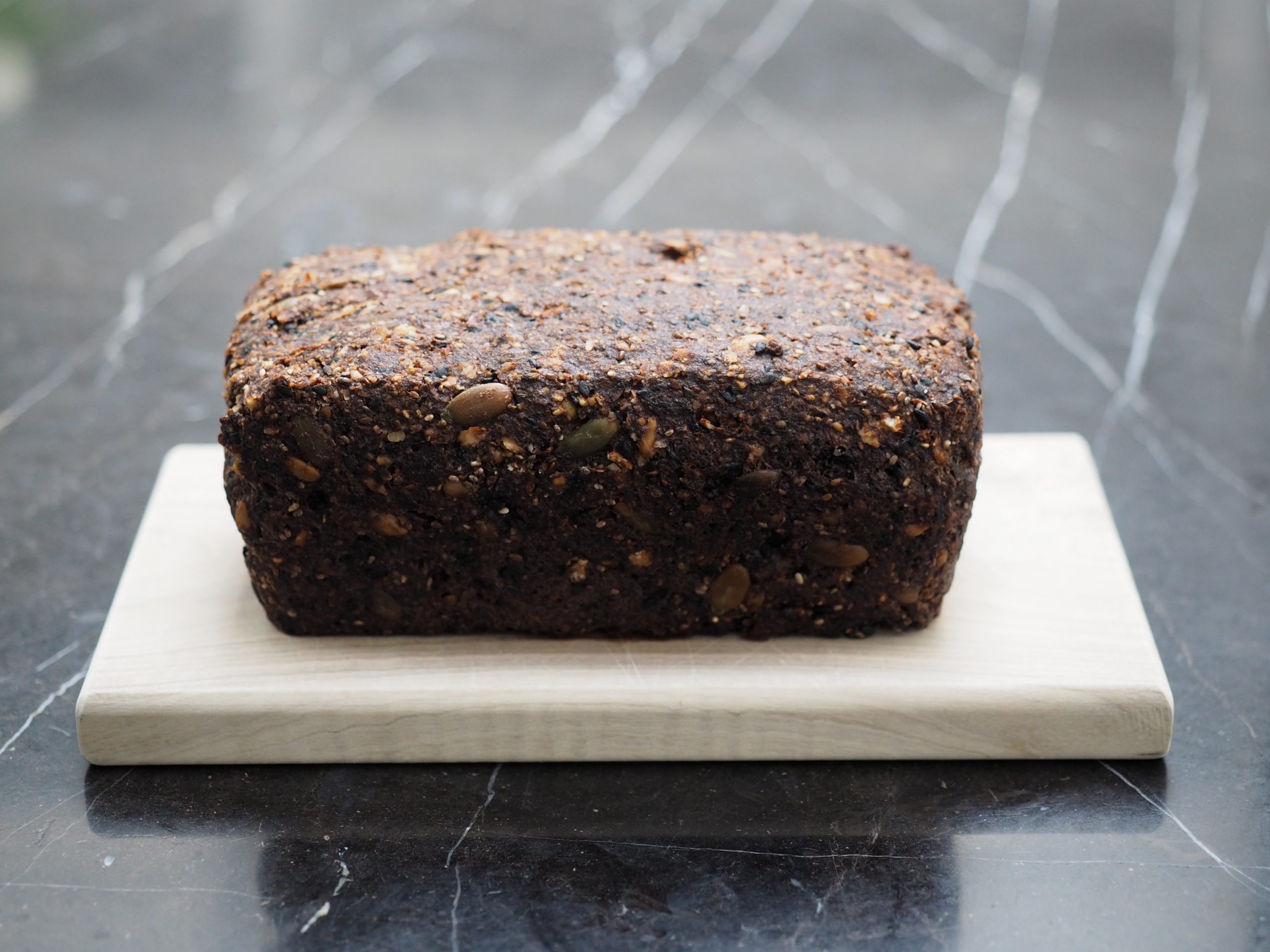 Method
Put the first five ingredients and the salt in a bowl and stir.
Add oil and the sweetener of your choice. Stir well.
Add water and stir quickly, as the water will be absorbed in an instant. You'll get a very thick and sticky dough.
Transfer the dough into a silicone loaf mould. Alternatively, you can use a metallic mould. In this case I suggest using parchment paper. Make sure the dough is spread evenly in the loaf. Lightly press the dough with the back of a spoon or tap the mould on the kitchen counter making sure the dough is spread well.
Put the mould with the dough away in the fridge for one hour.
Preheat your oven to 175 degrees Celsius (use convection mode if available).
Place the mould with the bread in the oven for one hour. Turn the oven off and leave the bread in the oven for another 15 minutes
Let the bread cool down completely before cutting and serving.