Rosemary focaccia
Did you know that making focaccia is not difficult at all? Even if you have no affinity with baking bread. This particular focaccia recipe is very easy. You have to take your time, yes. Because you have to let the dough rise twice for an hour. But other than that, it's quick and simple.
Type 00 flour is usually used for focaccia. Type 00 flour is a wheat flour made from ground, sifted wheat. It is the most refined type of all flours. In principle, you can buy 00 flour in any supermarket.
Nutrition:
81 kcal
4.9 g fat
8.7 g carbs
1.4 g protein
0.4 g fibre
Ingredients
300 g flour type 00
160 ml + 50 ml lukewarm water
7 g dry yeast
60 ml + 50 ml olive oil
Rosemary, fresh or dried, to taste
1 + ½ tsp coarse salt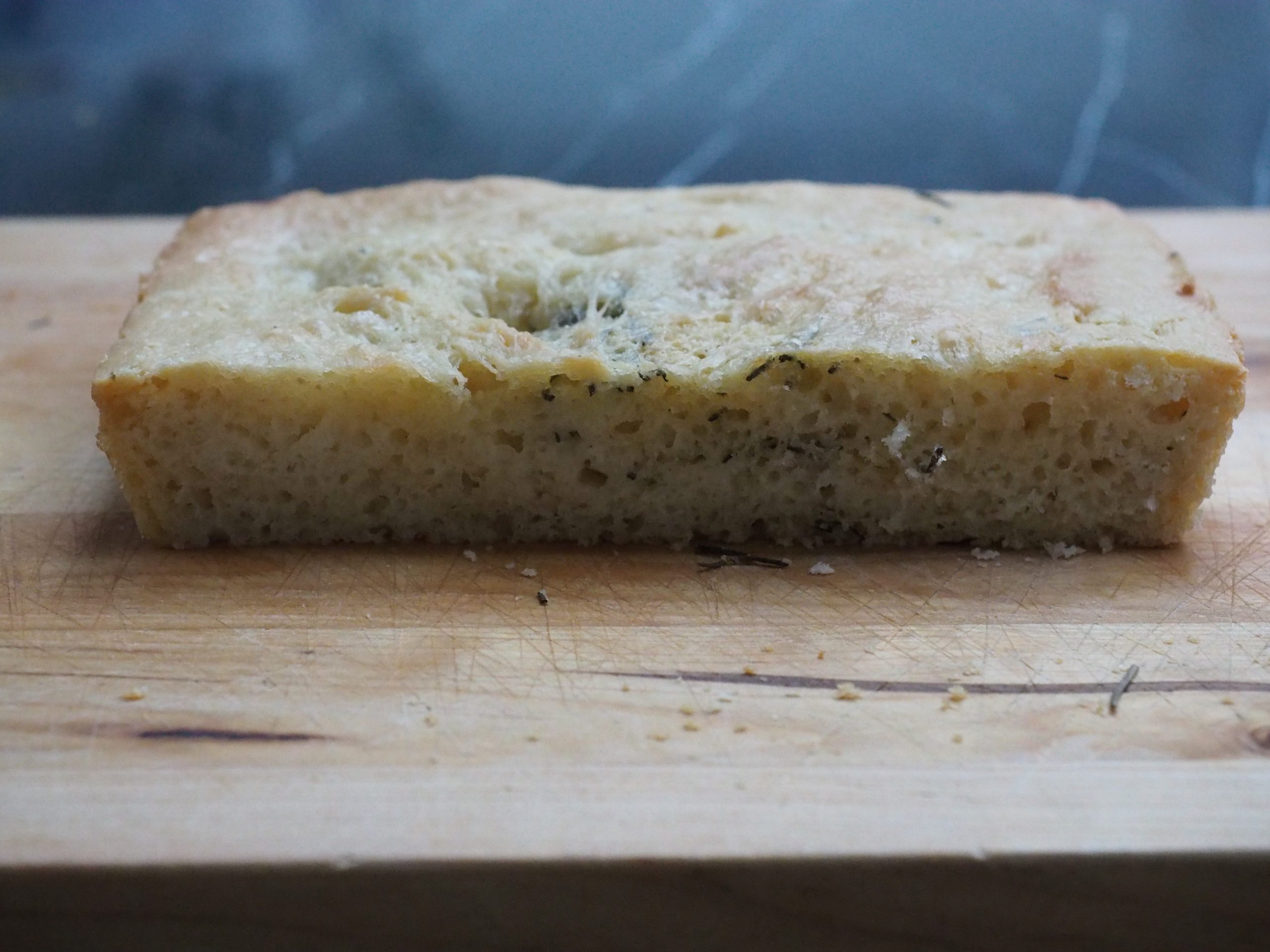 Method
Finely chop the rosemary.
Sift the flour into a large bowl.
Dissolve the yeast in 160 ml lukewarm water. Add it to the flour together with 60 ml of olive oil.
Mix until you have a smooth, elastic dough. Then add a teaspoon of salt and the chopped rosemary. Knead for a few more minutes, until the salt and rosemary are evenly incorporated into the dough.
Shape the dough into a ball and place in an oiled bowl. Cut a cross at the top of the dough and cover with a damp tea towel.
Place the bowl with the dough in a warm place; the optimum temperature is 38-40 degrees. Let the dough rise for an hour.
Place a parchment on the bottom of the baking dish. Sprinkle the parchment and the sides of the dish with olive oil. Then place the dough in the dish. Spread it evenly with your fingers. Make dimples with your fingertips.
Prepare an emulsion of 50 ml of water, 50 ml of olive oil and ½ teaspoon of salt.
Sprinkle the focaccia with half of the emulsion and return the oven dish to a warm place to rise for another hour.
Preheat the oven to 230 degrees.
Sprinkle the focaccia with the rest of the emulsion and put it in the preheated oven for 12-15 minutes.
Remove the focaccia from the oven and let it cool down before removing it from the dish.