Raw energy balls
This healthy treat gives you energy when you need it.
Once you've mastered making energy balls, you can start experimenting: for example, use dried apricots instead of dates or almonds instead of hazelnuts. All kinds of dried fruits and nuts work great in this recipe.
Raw energy balls can be kept in the fridge for up to 4 weeks and in the freezer for up to 3 months.
Note: in this recipe we need four tablespoons of already melted coconut oil, not four tablespoons of hard coconut oil that is melted afterwards. There are two ways to melt coconut oil. Method one: Place the oil in a small pan and melt it over a low heat. Method two: Place the oil in a bowl, place the bowl in a pan with freshly boiled water and wait for the oil to melt.
Nutrition:
82 kcal
6 g fat
7 g carbs
1 g protein
1 g fibre
Ingredients
100 g dates, pitted and chopped
75 g hazelnuts
25 g shredded coconut + more for decoration
Optional: a mix of your favourite dried herbs, such as cinnamon, cardamom, cloves, ginger, etc.
4 tbsp melted coconut oil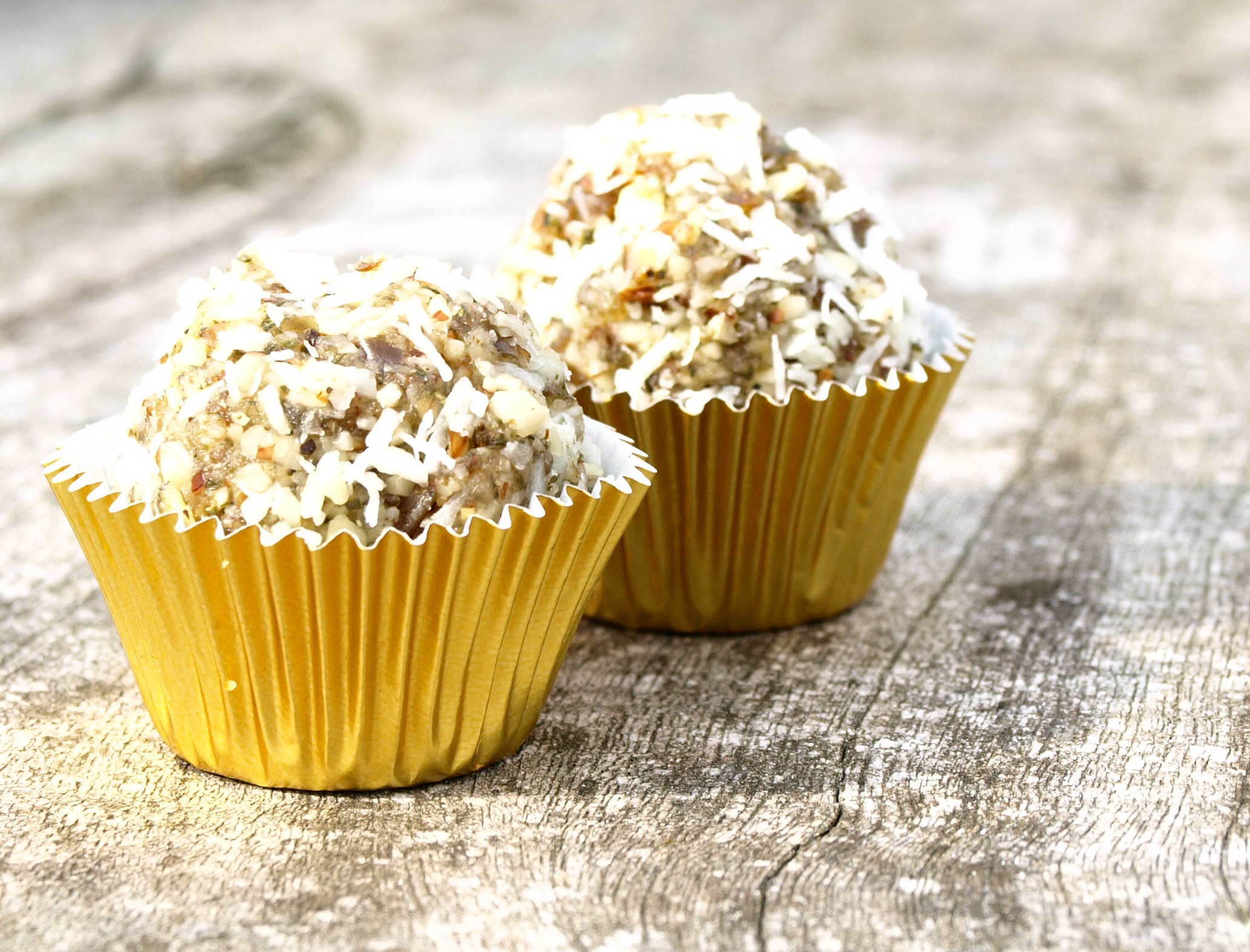 Method
Process all the ingredients in a blender until you get a homogeneous sticky mass.
Take a full teaspoon of the mass for each ball. You can easily form the balls by hand. Just roll them between your hands or on a cutting board.
Once the balls are ready, roll them in the shredded coconut.
Place the energy balls in the fridge for about 1 hour prior to serving.