Raw Chocolate Chip Cookies
I made up this Raw Chocolate Chip Cookies recipe about a decade ago. And I still regularly make it. Somehow these cookies are reminiscent of real chocolate chip cookies. But they are much, much healthier of course. And they are ready in no time. A perfect recipe!
Nutrition:
106 kcal
7 g fat
7.3 g carbs
3.3 g protein
1.3 g fibre
Ingredients
1 cup raw cashew nuts (125 g)
6 large dried apricots or 5-6 dried dates
1-2 tablespoons raw cacao nibs
1 tablespoon cashew butter or almond butter (both brown and white varieties work well)
A tiny pinch of salt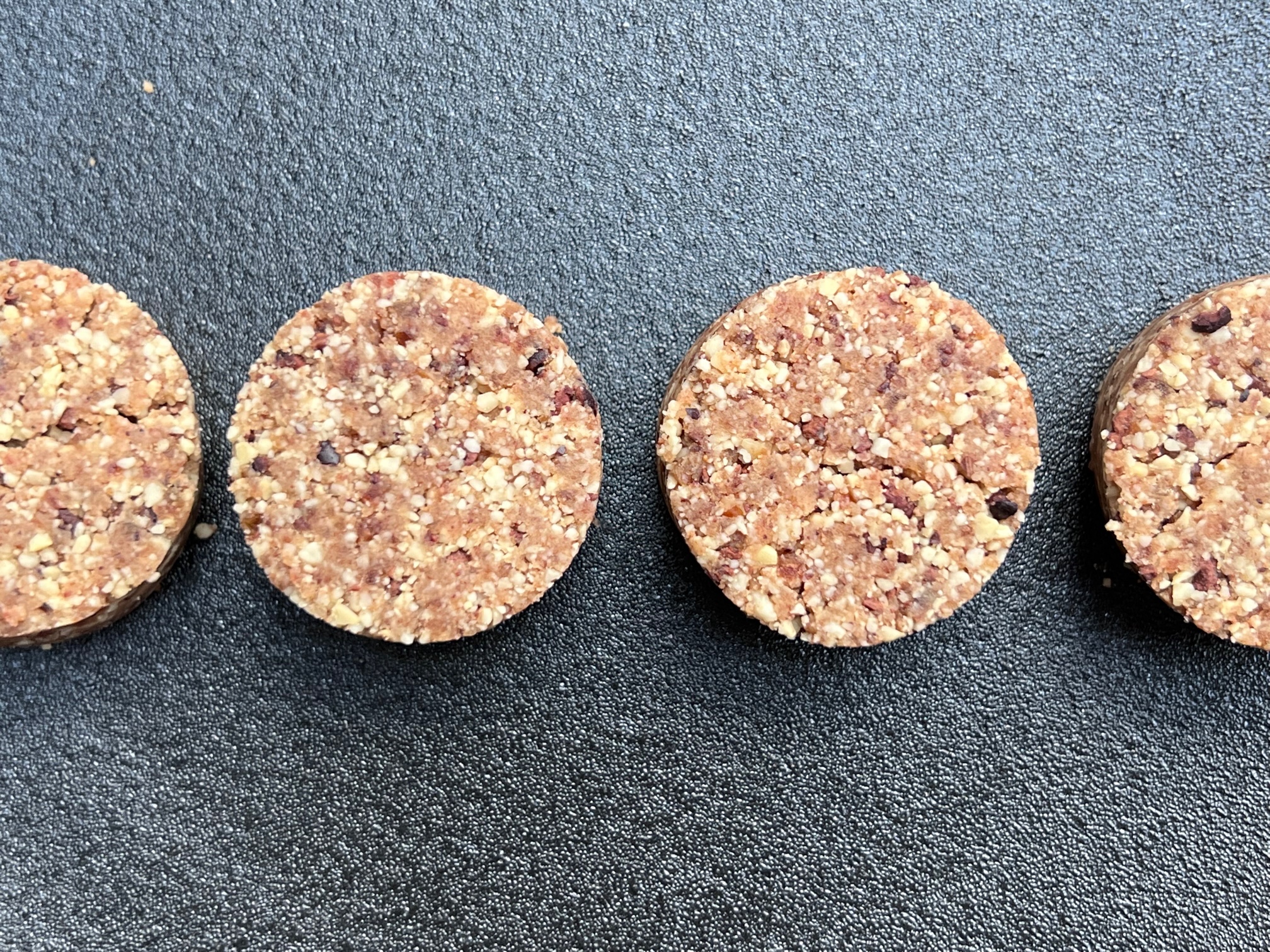 Method
Grind the cashew nuts in a blender/chopper until they resemble a crumble.
Chop the dried apricots or dates into small pieces.
Put all ingredients in a blender and let it work until you have a sticky mass.
Now you can make nice round cookies with the help of a small kitchen ring. Don't have a kitchen ring? No problem. The cookie dough is sticky, and you can easily shape it into any form you want. Simply use your fingers.
The cookies are ready for consumption straight away.