Basic vegan waffles recipe
When I had just bought my waffle-maker, I used to make waffles every Saturday AND Sunday. Now I make them less often but still quite regularly. The convenience of a waffle-maker is that while the waffles are being made you can engage in some other activity. While making vegan waffles it is important to keep in mind that there must be a binding agent among the ingredients (gluten from the flour and flaxseed are such agents in this recipe). Otherwise, the batter might stick to the waffle-maker, and it is going to be a challenge to clean it afterwards.
This basic vegan waffles recipe does not require any fancy ingredients. It is cheap, easy and quick.
Enjoy!
Nutrition:
230 kcal
7.5 g fat
36 g carbs
7 g protein
Ingredients
2 tbsp ground flaxseed
4 tbsp warm water
1 cup wholegrain flour
1 cup vegan milk sub (I normally use soy as it is higher in proteins than other drinks)
1 tbsp canola oil
1 ripe banana
1 tbsp nut butter (cashew, almond and peanut butter all work well in this recipe)
A pinch of salt
A pinch of vanilla (optional)
2 tbsp currants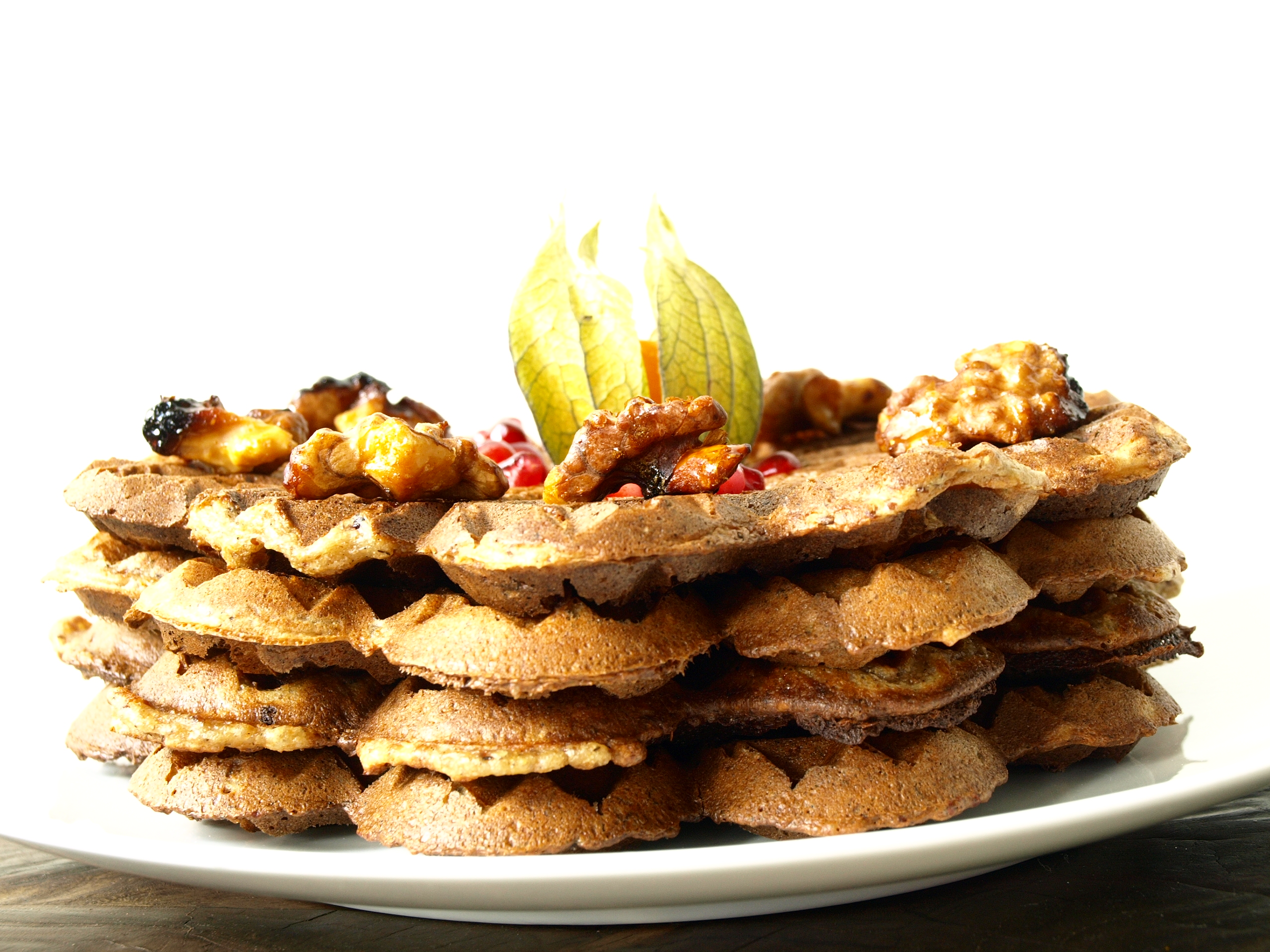 Method
Mix the flaxseed with warm water and wait till water is fully absorbed (will take a few minutes).
Blend all the ingredients except the currants in a food processor. The batter should be quite thick and should slowly slide off the spoon. Add the currants, stir.
Let the batter stand for 10 minutes. In the meantime, turn on your waffle maker.
Bake the waffles following the manufacturer instructions. I normally go for the highest temperature to achieve a crispy bite.
Keep the waffles warm till you are ready to serve them.
Garnish with caramelized nuts, berries, yogurt or any other toppings of your choice.